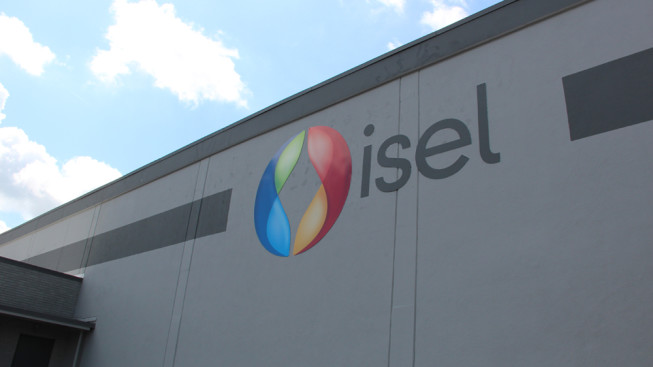 OSHA (Occupational Safety & Health Administration) recently updated their Hazard Communication Standard to conform with the United Nations' Globally Harmonized System of Classification and Labeling of Chemicals (GHS).
These updated rules provide a globally standardized approach to chemical safety, including detailed criteria for product MSDS (now called Safety Data Sheet or SDS), as well as new product labeling requirements. The intention is to facilitate enhanced workplace comprehension of product chemical safety, which will help to ensure appropriate handling and safe use of workplace chemicals.
How Does Isel Plan To Comply?
Isel products manufactured after June 1st, 2015 will have full compliance with the required label changes while preserving your current private label or Isel branded product labels. All containers will ship with a second label displaying the following required GHS information  (if applicable):
Product identification (as it appears on the product's safety data sheet)
A "danger" or "warning" signal word (as applicable)
GHS-approved pictograms illustrating relevant hazards
Statements describing the nature of any hazards pertaining to the product
Statements regarding hazard prevention, emergency response, and proper storage and disposal of the product
Supplier identification (which will be Isel for Isel-branded products, and the distributor for private-labeled products)

There is no effort required on your part.  On or before the June 1st deadline, you should see an email from Isel detailing how to download your new SDSs from your customer profile. In addition, we will be automatically adding the new secondary GHS label to all containers.
As a trusted manufacturer of industrial lubricants, Isel takes the new GHS requirements seriously. We've always strived to provide our customers with the most accurate information, and the latest regulations are designed to enhance the safety of those who utilize our products.
For more information on these new regulations, please don't hesitate to contact us today.
---
Q&A: 
Q: What about my current stock or orders shipped prior to June?  
A: All lubricant distributors have until December 1, 2015 to comply with the new product label regulations. This means you have until that date to sell or use product labeled prior to June 1st. After that date, all previously printed labels must be disposed of and completely redone to include GHS required information.
Q: What is the difference between a SDS and MSDS? 
A: The Current Isel MSDS and the new Isel SDS will remain essentially the same. The revised GHS standard requires the same 16-section format the current Isel MSDS uses. The information on the new SDSs are required to be presented using specific headings in a specified sequence.
The format of the 16-section SDS should include the following sections:

Section 1. Identification
Section 2. Hazard(s) identification
Section 3. Composition/information on ingredients
Section 4. First-Aid measures
Section 5. Fire-fighting measures
Section 6. Accidental release measures
Section 7. Handling and storage
Section 8. Exposure controls/personal protection
Section 9. Physical and chemical properties
Section 10. Stability and reactivity
Section 11. Toxicological information
Section 12. Ecological information
Section 13. Disposal considerations
Section 14. Transport information
Section 15. Regulatory information
Section 16. Other information, including date of preparation or last revision
Q: How will I download my new SDS?
A: Via the product page on our internal order management system. The same link that now allows you to download your product MSDS will be swapped with a link to download your new SDS.
Q: Which of my products are affected by GHS? 
A: All Isel product MSDS and labels will be affected.
Q: I already have safety information on my label or I have a specific format I want on my product packaging, what should I do? 
A: Please contact your Isel representative or call us at 1-800-503-9533 and we will be happy to work with you to meet your needs.
---
Relevant Entries in this Category that May Interest You: