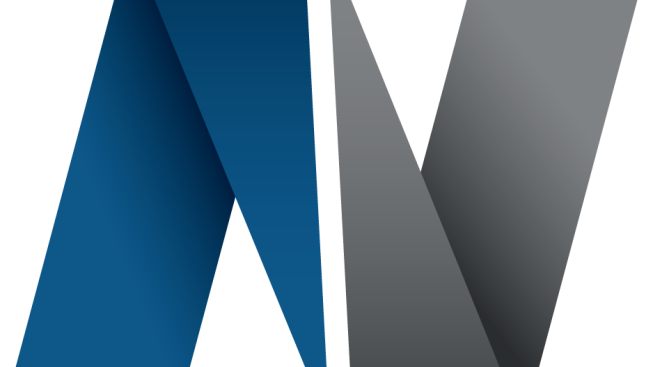 For more than 23 years, Isel's unique approach to lubricant manufacturing has combined detailed knowledge of refrigeration systems with one of the most agile lubricant production methods available.
Today, Isel is proud to announce that we are unifying the various Isel Refrigeration product names under a single international refrigeration brand – NXT Refrigeration Lubricants.

The NXT Refrigeration Lubricants product adds meaningful and descriptive product names that reflect the appropriate refrigeration application(s). Our new branding structure facilitates differentiation of all refrigeration lubricants without having to look up a product data sheet or marketing document.
This new brand represents a chance for you to maximize the success of your lubricant program by taking advantage of the work Isel has put into achieving valuable certifications, OEM approvals, and a growing brand awareness.
We are happy to announce that by utilizing the new NXT Refrigeration Lubricants product names, you can now claim OEM approval for select NXT Refrigeration products.
These are the same high quality, reliable products customers around the world have been using in their refrigeration systems. This change to the NXT Refrigeration Lubricants brand is a part of Isel's ongoing customer service initiative to bring more value to the customer experience, helping you increase your sales to end users. 
Learn more about our NXT Refrigeration Lubricants by contacting us today at 1-800-503-9533—we're always happy to answer any inquiries you may have.
Common Questions:
Q: Which products are changing and what will they be called?
A: Only our refrigeration lubricants will be changing product names. See the guide below for product changes:
Products Affected:
Old Product ID
New
Product ID
Description
2033
NXT 717
Premium Ammonia Refrigeration Compressor Lubricant
2233
NXT 717-LT
Low-Temperature Ammonia Refrigeration Compressor Lubricant
2733
NXT 717-XLT
Extreme Low-Temperature Ammonia Refrigeration Compressor Lubricant
2533
NXT 717-SC
Ammonia Refrigeration Compressor Lubricant with Seal Conditioner
2633
NXT 717-FG
Food-Grade Ammonia Refrigeration Compressor Lubricant
2755
NXT APL
Synthetic Ammonia Liquid Transfer Pump Lubricant
2755LT
NXT APL-LT
Low-Temperature Synthetic Ammonia Liquid Transfer Pump Lubricant
2884
NXT 744-FG
Food-Grade Immiscible Carbon Dioxide Refrigeration Compressor Lubricant
6227
NXT 744-POE
Miscible Carbon Dioxide Refrigeration Compressor Lubricant
4003
NXT ABR
Alkylbenzene-Based (ABR) Refrigeration Compressor Lubricant
4004
NXT MIN
Mineral-Oil-Based Refrigeration Compressor Lubricant
4425
NXT POE-LT
POE Refrigeration Compressor Lubricant
4225
NXT POE
POE-Based Refrigeration Compressor Lubricant
4540
NXT PAG-HRL
PAG Refrigeration Compressor Lubricant
2833
NXT HPLS
Low-Solubility Ammonia Heat Pump Lubricant
Q: Will the products themselves be different?
A: No. All products will remain unchanged. We are bringing all refrigeration products under one international brand so you can take advantage of the work we have been performing behind the scenes to gather approvals and certifications. You still receive the same:
Products specifically engineered for each individual system while retraining key benefits such as a long fluid life
Consistent excellence in product quality
One of the quickest turnarounds in the industry for just-in-time delivery
A complete distributor toolkit including expert technical support
Q: Which products have OEM approval?
A: For a complete list and requirements for claiming OEM approval, please contact your Isel representative or call us at 1-800-503-9533
Q: When is this change happening?
A: The new Isel refrigeration product names will be effective on May 20, 2015.
Q: I am a current Isel customer. Will this affect my current Isel Refrigeration products or private labels?
A: For all current Isel customers this is an opt-in program. We will not switch you over until you ask us to. However, you will not be able to take advantage of the OEM approvals until you use the new NXT Refrigeration names via our branded or co-brand programs.
Q: What branding options does Isel provide for the new NXT Refrigeration Lubricants?
A:
Branded — (Isel product name and Isel brand template)
Co-branded — (Isel product name and your brand template)
Private label — (Your product name and your brand template)
For more information on Isel's co-branding program, please speak to your Isel representative or contact us at 1-800-503-9533.
Q: Where is the NXT Refrigeration Lubricant line of products manufactured?
A: NXT Refrigeration Lubricants' product range is manufactured by Isel Inc. in our state-of-the-art Jacksonville, FL facility.
---
Relevant Entries in this Category that May Interest You: