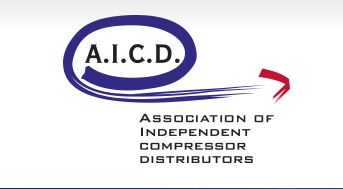 Last year, Isel had the opportunity to exhibit at the 2014 AICD Convention and Meeting at the Rosen Shingle Creek Resort in Orlando, Florida. Visitors of the Isel booth obtained firsthand technical support as well as information on our line of air compressor lubricants. Our representatives enjoyed meeting such a diverse array of professionals and consumers and we can't wait to do so again.
This year, Isel reps will be bringing the latest details on Isel's air compressor line of products, including our cleaner Isel 5031.  In addition, we will be showing off the latest details on our technical support solutions and oil analysis program.  Our lubricants provide bountiful benefits to several compressor types, including rotary screw and vane, reciprocating, breathing air, and others.
What is the AICD Convention?
Celebrating its 30th year, the Association of Independent Compressor Distributors (AICD) hosts this annual event to promote awareness of the latest developments in the air compression industry. In addition to company exhibitions, the AICD convention has several educational seminars and training sessions on topics ranging from compressed air system optimization to distributor development.
The 2015 AICD convention will be held at the Gaylord Texan Resort & Convention Center in Grapevine, TX from May 17 to May 19. Last year's event hosted a record-breaking 71 exhibitors, and thanks to the popularity of the AICD, we're sure that number will grow.
The entire Isel team is thankful for the opportunity to exhibit at this event; some of the biggest names in the compressed air industry will be in attendance, and we're really looking forward to cultivating new professional relationships. Above all else, the AICD convention helps like-minded individuals connect and share ideas with one another.
Proper lubrication is critical to protecting compressors from rust, wear, corrosion, and other common issues. With our extensive industry experience, our team can manufacture compressor lubricants to handle any application.
Please take the time to visit Isel at the AICD convention; Registration is available right now, so get your tickets today! Isel will be located at Booth #305 in the venue's Longhorn Hall.
For more information, visit the AICD Website or call Isel toll-free at 1-800-503-9533.
---
Relevant Entries in this Category that May Interest You: