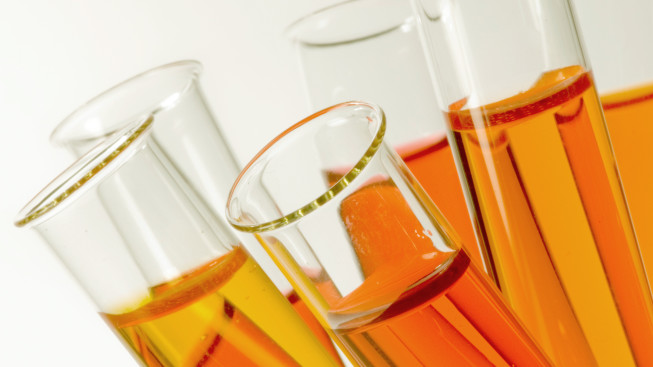 Equipment failure can wreak havoc on your business. When machinery doesn't work, productivity stalls. That hurts your revenues, and also your customer relationships if you miss deadlines. You can avoid this scenario through preventive maintenance, starting with a program of regular oil analysis.
Oil Analysis Can Prevent Equipment Failure
Analysis of a system's lubricant at regular intervals is vital to ensure that the equipment remains properly lubricated. It is the best way to monitor the life span of a lubricant under your specific, real operating conditions. This is important, because a lubricant's service life can vary depending on factors such as:
The application for which the equipment is used
Operating temperatures, loads and pressures
The impact of humidity, dust and other potential contaminants
Through regular oil analysis, you can determine if the lubricant in a system is still effective, and when it is time for a fluid change-out. You can avoid the risk of waiting too long for a change-out and, therefore, help avoid costly equipment damage or failure.
Identifying the optimum fluid change-out interval also prevents premature change-outs. As a result, you can reduce the costs and downtime related to change-out procedures, and you save on lubricant costs by not buying lubricants more often than necessary.
Oil Analysis Promotes Equipment Efficiency And Longevity
Routine oil analysis helps ensure consistently proper lubrication. This, in turn, helps keep your equipment running better and longer, reducing the frequency for repairs and replacement.
Regular oil analysis also helps identify issues such as wear and contamination early, so you can correct problems when they are minor and prevent them from becoming major. This may save you downtime and costs as well, since most small issues require less time and expense to fix than large-scale ones.
Don't Put It Off
The longer you wait to begin a regular oil analysis program, the more you increase the risk of potentially devastating equipment problems. Prevent that scenario by taking advantage of Isel's complimentary oil analysis.
With Isel, you receive lubricants of unsurpassed performance, protection and service life. In addition, Isel offers you expert oil analysis and reporting services free of charge for all Isel-manufactured lubricants in use — for as long as you use them.
Isel's oil analysis service includes:
Free sample kits
Free oil analysis by experienced, knowledgeable lab technicians
Free reporting of test results and recommendations
Free trending of oil analysis data for components registered with us
Don't bypass this excellent, no-cost opportunity to enhance your preventive maintenance program. For more information about Isel's oil analysis service and to request a sample kit, contact us today.
---
Relevant Entries in this Category that May Interest You: