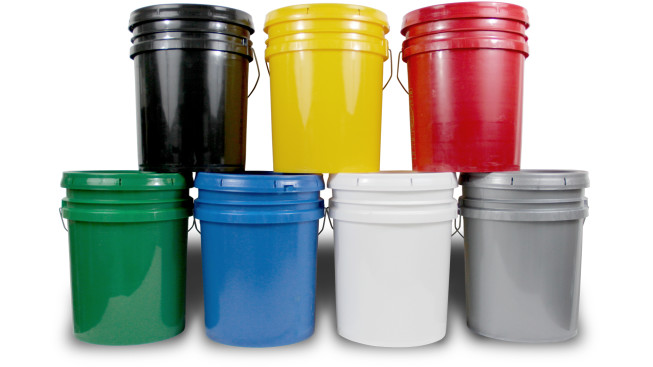 If you seek to increase lubricant sales and profits, build brand awareness, and attract and retain customers, private labeling could be your solution. Establishing and cultivating your own brand of privately labeled lubricants is easier than you might think. Take a look at the advantages of private labeling and how simple it can be to harness its potential.
You Are In Control
Private labeling offers you numerous options and opportunities to establish and manage your program as you see fit.
Your own look and message — With private labeling, you direct how your products are customized according to your corporate identity, marketing objectives and target audience. Your products are truly yours: They bear your exclusive name and description, your logo, your company name and contact information, your color scheme and more.
Alignment with your marketing strategy — The customization of private labeling gives you total control over the marketing of your products. For example, you can emphasize value in the name and description if that is what your target market seeks. Or, you can distinguish your products as premium alternatives to the competition if that is a hot button with your customers and prospective buyers. You may even label and market each single product in multiple ways to attract different market segments. For example, if a particular lubricant is suitable for three distinct industries or applications, you might label and market it as three separate products, one for each of those industries or applications, to convey specialization and exclusivity.
Increased profit potential — You have much greater control over pricing and profit margins when selling your own brand versus other companies' products. For national or international brands that can be found virtually anywhere, reducing prices (and, consequently, profits) is often a necessity to attract buyers and make sales. In contrast, buyers can only buy your products through you and your own distribution channels. They cannot obtain them from some competitive seller. Therefore, if your marketing strategy convinces them to buy your product, they must buy it from you at the price you charge, even if it isn't the lowest price among competitive products. In fact, depending on how you market your product, a price higher than the competition's may suggest to buyers that your product is superior and worth the extra money.
Flexibility — You may change any aspect of your private-labeling strategy anytime, from the products in your product line to your pricing, marketing strategies and more. This flexibility helps you remain current and competitive as your market's landscape or your company's objectives change.
You Give Your Customers More Reasons To Buy From You
Your privately labeled products offer your customers and prospects numerous benefits:
Greater freedom of choice from one convenient source
A line of products that corresponds with their specific needs
Exclusive products that they won't find anywhere else
Equal quality with better savings and value, or greater quality at a competitive or slightly higher price (depending on your marketing approach)
Products that they can buy with confidence, so they can stop comparison shopping and simply continue buying from you
By providing those benefits through private labeling, you may:
Build brand awareness by displaying your brand name and image on your line of exclusive products
Attract new customers and strengthen relationships with existing ones
Encourage customers to loyally buy your private-label products repeatedly over the long term
In short, private labeling may offer you a competitive edge, helping you gain a larger market share and grow your business.
Isel Makes Private Labeling Easy
When you choose to privately label lubricants to sell as your own, your company's good name and reputation are at stake. It's important to partner with the right lubricant manufacturer to ensure that the products you select for private labeling:
Meet or exceed your company's standards of excellence
Are an ideal fit for your customers' needs and specifications
Your lubricant supplier also should offer you the services you need to help make your private-labeling endeavor successful.
Isel offers complimentary private labeling and so much more to make the experience a positive one for you and your customers:
Custom-designed labels and beyond — Isel provides complimentary graphic-design services to create your customized product labels, data sheets and sales materials according to your specifications. You also may choose product packaging of virtually any size and color to suit your brand and your customers' needs.
The best lubricants — Isel manufactures industry-leading industrial lubricants that are real-world tested and proven to provide unsurpassed performance, protection and fluid life. Our stringent quality-control procedures ensure that your customers receive consistently outstanding quality with every purchase. Every customer of yours that uses Isel-manufactured products receives our quality guarantees on those products.
Free oil analysis — Isel offers complimentary oil analysis and reporting for all Isel-manufactured fluids in use. By offering this service to your customers, you enhance your company's perceived value.
Just-right formulations — With our lubricant expertise and unique manufacturing processes, Isel provides you with the flexibility to offer custom-blended lubricants tailored to your customers' precise needs — not just one-size-fits-all products that might not be adequate for them.
Streamlined, on-demand order fulfillment — Our fast order turnaround (typically within 48 hours), no minimum-order requirements and optional blind drop-shipping directly to your customers make it easy for you to fill orders of any size without having to maintain a large, costly inventory.
Expert help when you need it — Isel provides industry-leading customer service and technical support.
Private labeling through Isel enhances your competitive edge with unmatched quality, customization and service. For more information about Isel's private-labeling program and our wide range of products and services, contact us today.
---
Relevant Entries in this Category that May Interest You: